World's first Linux-capable RISC-V development board benefits from expansion that adds PCIe, M.2 SSD, SATA, HDMI, a 300K element PolarFire FPGA, and more.
Launched back in February at FOSDEM the HiFive Unleashed RISC-V development board boasts a 64-bit Freedom U540 SoC with features that include a 4+1 Multi-Core Coherent Configuration (up to 1.5 GHz), implemented in TSMC 28nm process. The development board also has 8GB DDR4 RAM, a USB UART for console, gigabit Ethernet, Micro SD storage, and FMC expansion.
Previously if you wanted to add PCIe peripherals — which also includes USB devices via a PCIe/USB adapter — it was necessary to use a Xilinx VC707 FPGA development board plus FMC PCIe Root module at a combined cost approaching $5,000. However, this has now dropped to $1,999 thanks to a custom expansion board from MicroSemi announced earlier this week.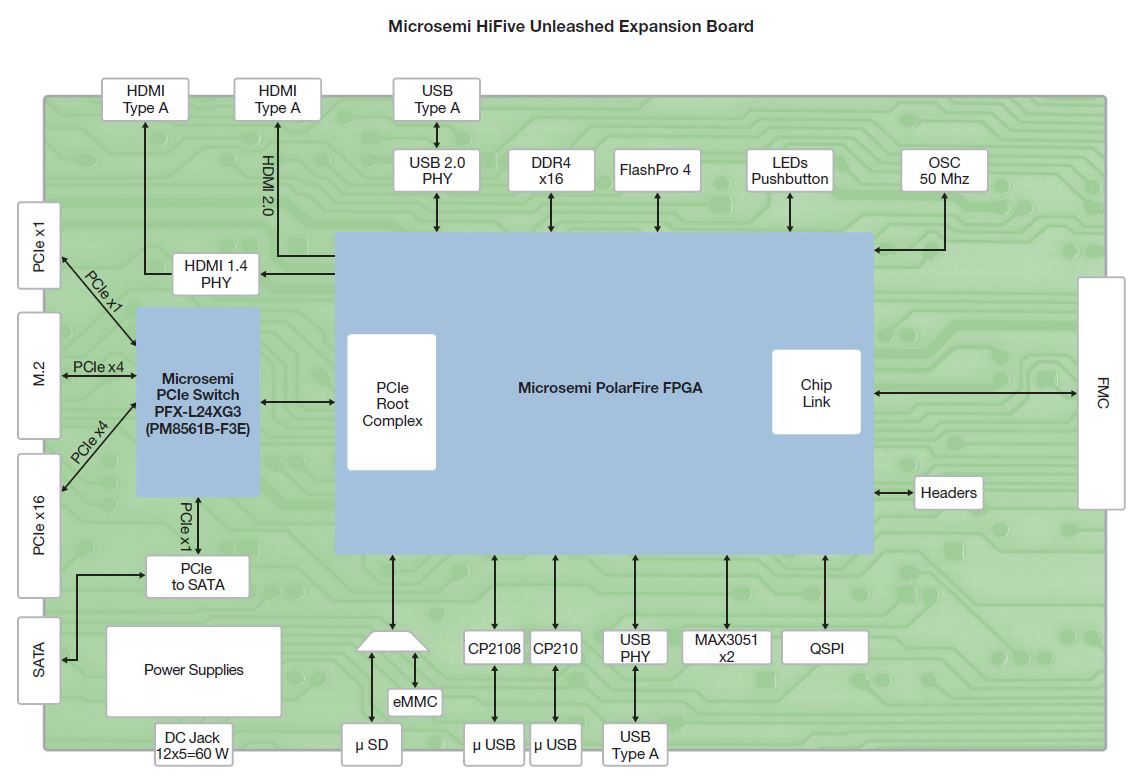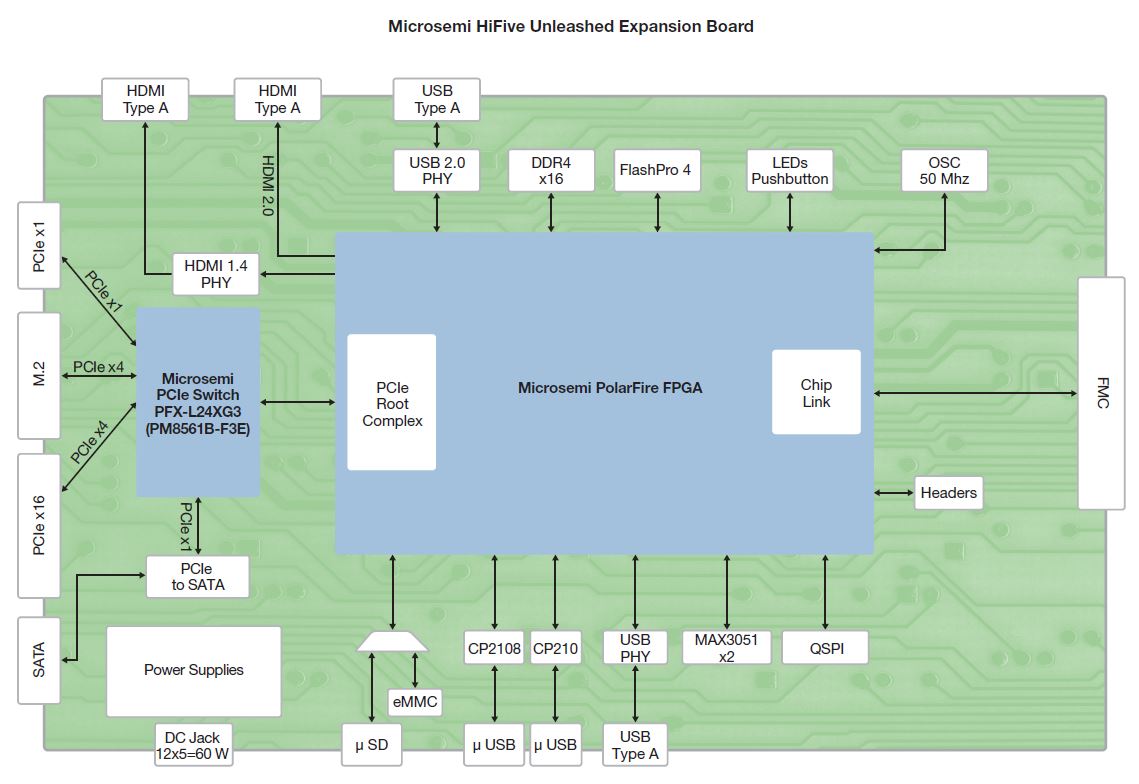 The HiFive Unleashed Expansion Board features include:
300K logic element, low power PolarFire FPGA
24 lane PCIe Switch
x1 PCI Express card connector
x16 PCI Express card connector with four lanes of PCIe gen2 connected
SSD M.2 connector
SATA connector
HDMI connector
eMMC Nand Flash
uSD card slot
USB to UART bridges
4 Gbit DDR4 x16
SPI Flash for remote FPGA updates, QSPI Flash connected to GPIO
Two CAN transceivers
The $1,999 price also includes a free one year Libero Gold License, which is required if you want to synthesize your own FPGA designs. At the time of writing a bitstream is provided that enables a PCIe Root Complex, although it is stated that in future the kit will be opened up to custom solutions, such as implementing your own application-specific hardware accelerators, for example.
Limited expansion boards and bundles that include a HiFive Unleashed are being made available via Crowd Supply and orders placed now are scheduled to ship at the end of the month.