HiFive Unleashed demonstrated at FOSDEM 2018 running Linux, presentation software and a Quake port, with first boards to ship in around 8 weeks time.
In a presentation entitled, Igniting the Open Hardware Ecosystem with RISC-V, we first heard from SiFive's Palmer Dabbelt, who provided a background to RISC-V — including the motivations behind the architecture and illustrating why the ISA is the most important interface in a computer system — before going on to detail the current status of Linux on the free and open ISA. While there's no distro support just yet, a great deal of progress has been made and to summarise:
Binutils is upstream
GCC is upstream
Linux is upstream, albeit missing device drivers at this point
glibc is upstream, but missing RV32I support at present
Working with Embecosm on GDB support
With Debian and Fedora bootstrap in progress, some toolchain support in OpenEmbedded, a distro maintainer for OpenWRT, and an arch but no maintainer as yet for Gentoo.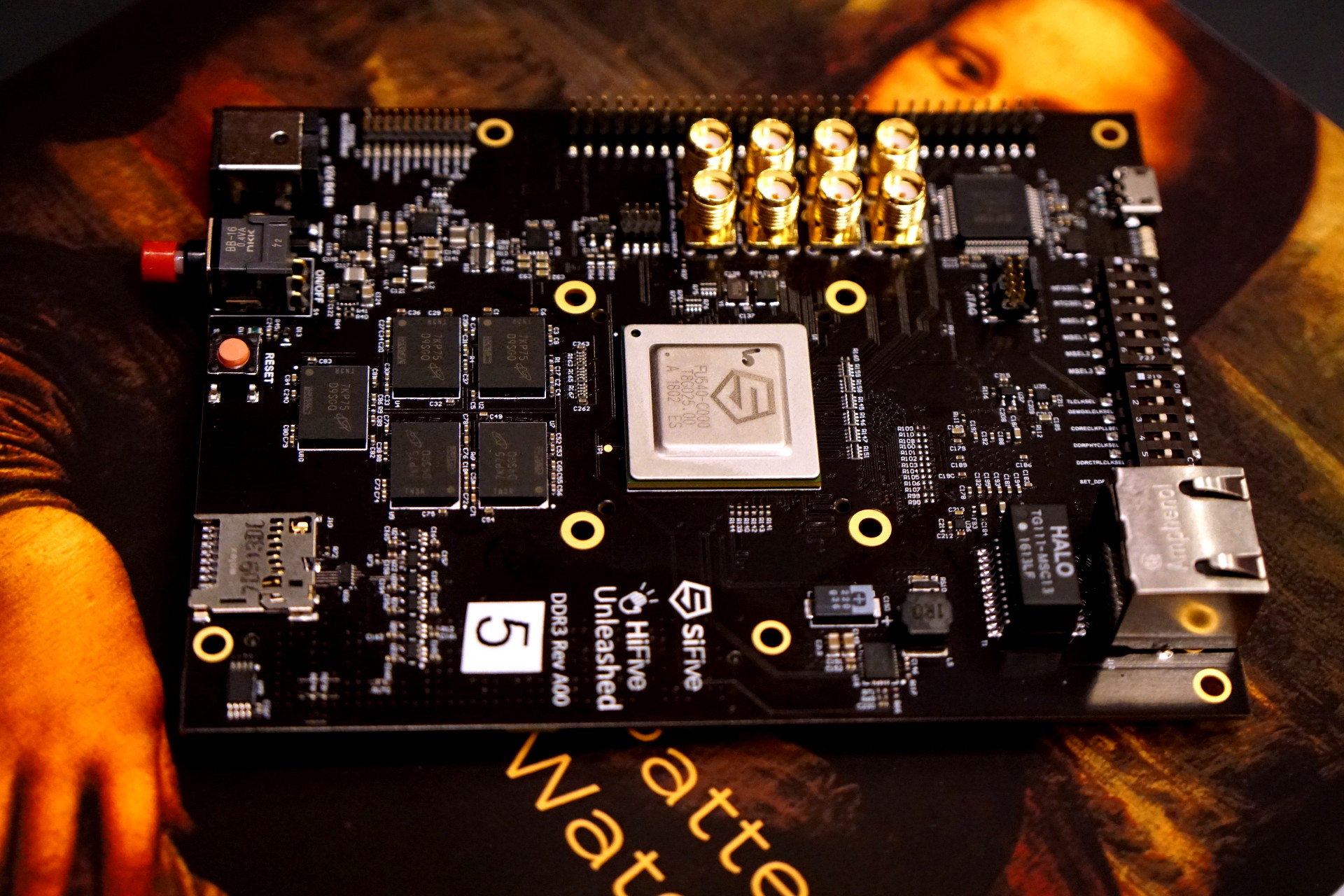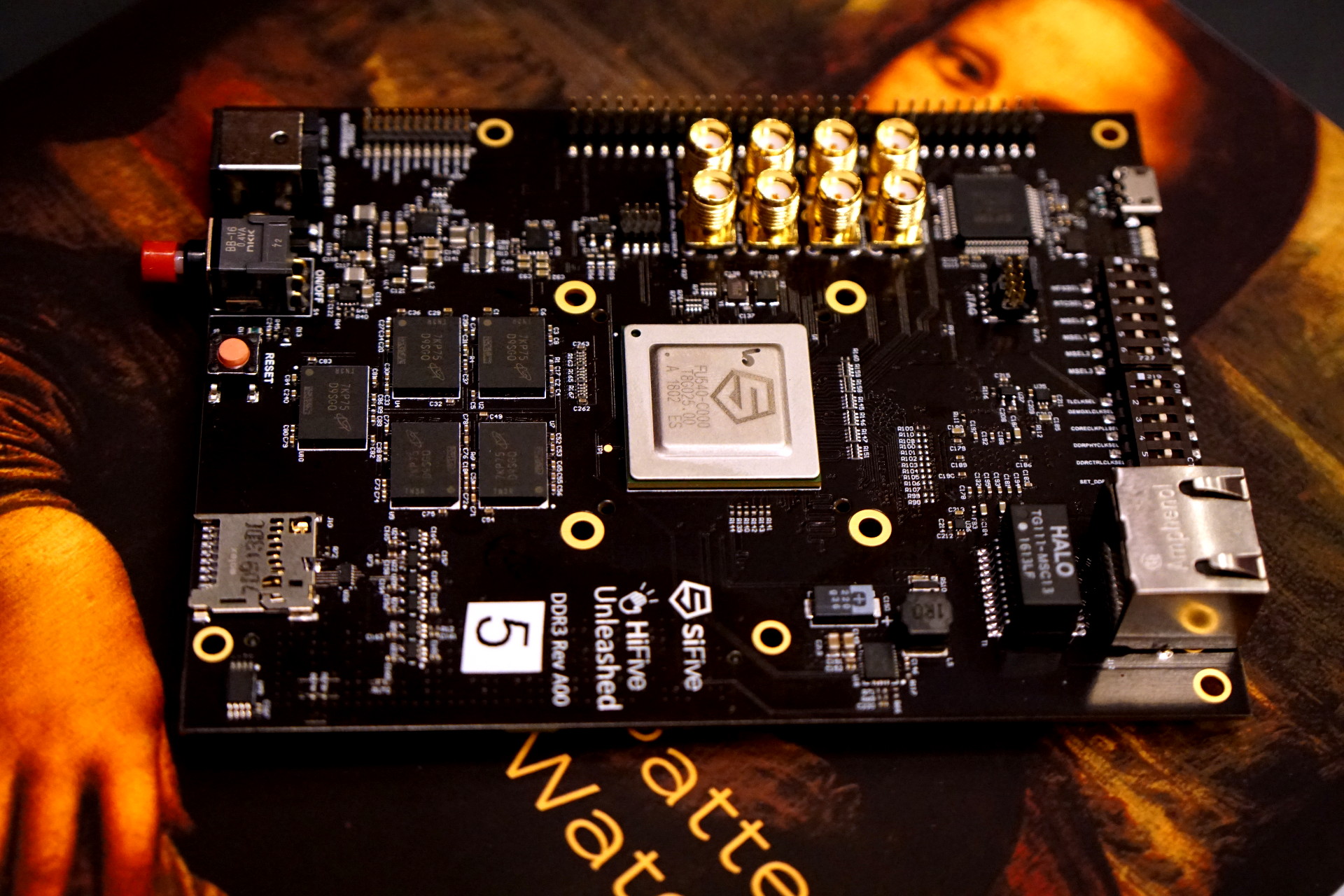 Palmer was followed on stage by SiFive CTO, Yunsup Lee, who shared details of HiFive Unleashed, the world's first multi-core RISC-V Linux development board. This features:
SiFive Freedom U540 SoC (TSMC 28nm)

4+1 multi-core configuration, up to 1.5GHz
4x U54 RV64GC Application Cores with Sv39 virtual memory support
1x E51 RV64IMAC Management core
Coherent 2MB L2 Cache

8GB 64-bit DDR4 with ECC
32MB QSPI flash
Gigabit Ethernet
FMC expansion
After covering the specifications Yunsup revealed that the presentation was actually running on a HiFive Unleashed and next proceeded to give a quick demo of Quake running on the system. By way of proving that smoke and mirrors were not at play, a trolley was then wheeled out from behind the lectern, revealing a HiFive Unleashed and a PCI cage containing a graphics card.
For the purposes of the demo and developing early peripheral support, a Xilinx VC707 board is used to provide a PCI interface. In using this SiFive were able to reuse their U540 FPGA platform design, with the processor removed and in its place a ChipLink connection running between the two boards via FMC. However, SiFive are also working with MicroSemi to produce a dedicated peripheral expansion add-on board for the HiFive Unleashed.
Unsurprisingly, as the presentation drew to a close there was a rush to the front to see the board in the flesh. This was followed by a packed birds-of-a-feather session, with lively discussion concerning porting software support and numerous maintainers present.
The HiFive Unleashed is currently available to pre-order via Crowd Supply, with a total of 75x early access boards priced at $1,250, and standard pricing of $999 for end June shipping.